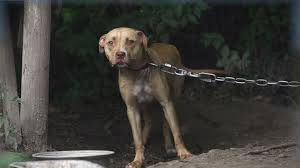 Texoma animal experts and caretakers are speaking out about a bill Texas Governor Abbott vetoed this week.
The bill would have made it illegal for dog owners to leave a dog alone outside while restrained unless the owner could provide proper shelter, water and shade. It also used language to specify exactly how tight collars should be and stated owners could not use a chain to restrain a dog.
Read the complete story here.