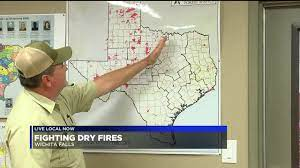 Dry and drought conditions are causing Texoma firefighters to get ready to possibly be deployed to the west coast. Very dry conditions in other parts of the US could be risky.
"We got several crews out west right now. We actually have our engine out of this office with three people and several other people from other joining offices," said Regan Reser, with the Texas A&M Forest Service.
Read the complete story here.