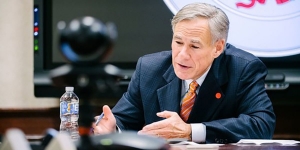 Texans can carry handguns without a license or training starting Sept. 1, after Gov. Greg Abbott on Wednesday signed the permitless carry bill into law.
House Bill 1927 eliminates the requirement for Texas residents to obtain a license to carry handguns if they're not prohibited by state or federal law from possessing a gun. The signing of the bill seals a win to conservative activists who have long sought the measure without success.
Read more about the new law here.