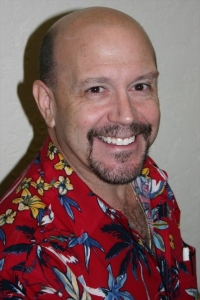 Brad Austin has been a part of the radio landscape in Wichita Falls for a very long time, but his true radio love has been and
always will be KLUR. He worked his way through MSU while working at KLUR. After leaving radio for a decade or so in the television business both in Wichita Falls and Peoria, Illinois, Brad returned to his first love, KLUR radio in 1997, and won't be leaving any time soon. Wichita Falls has always been and always will be home for Brad, who graduated from Rider High School in 1973, and MSU in 1977. Brad is married to Gail, and is the proud father of Romo, a 100 pound chocolate lab, both of whom sleep in his bed. Golf, guitar and the Dallas Cowboys take up pretty much all of his time when not in the KLUR studio doing whatever it is that he does in said studio.
Email Brad here or follow him on Facebook.
Kelly Quinn had the good fortune of landing in Wichita Falls by following the love of her life in his Air Force career. Kelly has always loved music and if she isn't at a concert – she is making plans for her next great adventure or trying to learn a new skill. Kelly is a Yankee learning to live the Texas lifestyle and loving every minute with her her two crazy kiddos, Rose and Titus, and her mutt, Red Rum. Kelly loves helping you get your day started each morning and of course, keeping Brad in line. Hey, it's a dirty job but somebody's gotta do it! 🙂
Email Kelly here Kelly or follow her on Facebook.